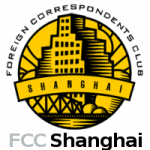 It has been two years since Chinese tech giant Alibaba's landmark listing on the New York stock exchange – a share sale which became the largest global IPO ever. But what does the stratospheric rise of Alibaba tell us about China's technology industry, and its relationship with the rest of the world?
Duncan Clark, author of Alibaba: The House That Jack Ma Built, will assess China's role as a global tech leader and the future of Alibaba in emerging and developed markets. Having met Ma first in 1999, Clark will draw on his own experience of China's tech behemoth and consider the opportunities and limits of Alibaba in today's China and beyond.
https://www.shanghaifcc.org/events/wednesday-21st-september-duncan-clark-on-alibaba-jack-ma-and-the-changing-face-of-chinas-tech-industry/
Fresh from a book tour that took him through Silicon Valley as well as the rest of the US, Clark will also offer insights on how Chinese players are received in the global home of tech innovation.